How it works
Kaspars is maintaining our services and we are still operational. Our company's programs were built and tested far in advance of this current situation to ensure that our team could operate from remote locations. Our Executive, Sales, and Event Planning Teams are working hard to ensure your planning is seamless for your future events whether at a venue, your home, or virtually.
Check out photos of our fun, new events here.
Pick the Style of Your Event

We have created some amazing options for you to host your event. Check out our Boxed Meal Delivery / Pick-up and Virtual Events for some great ideas.

Plan Your Event

Submit your request and partner with our team to plan the details of your event.

Enjoy

Whether you have a boxed meal delivery or a virtual event, you get to relax and enjoy an amazing meal!
Coronavirus Updates
We know how important the hospitality industry is to the Seattle community, and we take this responsibility seriously. The health and safety of our customers, communities and employees are our primary concern. There are many measures we are taking to ensure we manage to safely get through this, while continuing to serve our customers, community and employees effectively. We are continually educating ourselves with the ever changing landscape and details surrounding safe-service. These are still challenging times, but we know that as a company and community, we can get through this together.
Thank you and stay safe,
Nancy & Kaspar
What's on the Menu?
For over 30 years, Kaspars Catering & Events has been transforming your moments into memories. Chef Kaspar and his award-winning team work directly with local farmers, vintners and small businesses to bring you the freshest seasonal ingredients. All our menus are fully customizable and offer you the opportunity to craft a personalized experience for your special occasion.
Start with the menu, finish by speaking with our friendly team.
Contact Us
About us
The Food Matters – Hospitality Matters – Experience Matters
The Environment Matters – Community Matters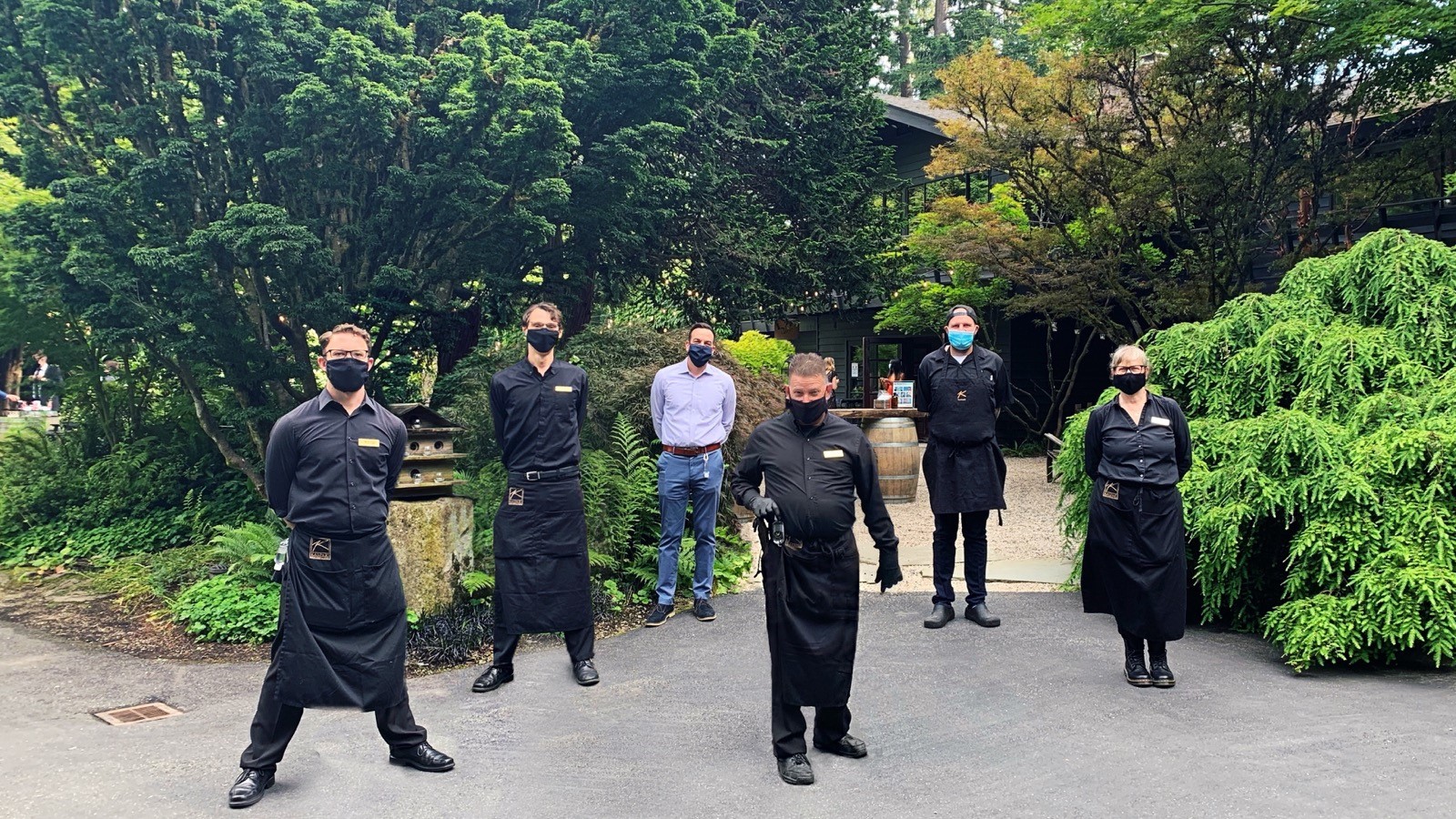 Our Team
We continue to monitor recommendations from the WHO, CDC, and Governor Inslee so we remain up-to-date on the latest information and safety protocols. During this time of uncertainty, we will do everything we can to support our community.
These are challenging and uncertain times, but we know that as a company and community, we can get through this together.
Thank you and stay safe,
Nancy & Kaspar
Our actions on safety
Now more than ever, we are taking real steps to take care of our people and our guests.
Learn More