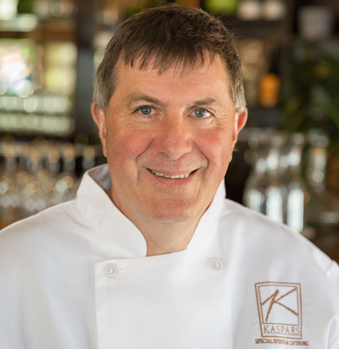 Kaspar Donier
Chef and Owner
kaspar@kaspars.com
A Swiss native, Kaspar Donier began his formal training as a 16-year-old chef apprentice at Zurich's Hilton Hotel. His culinary intuition and creative genius were rewarded with successive appointments at the Suvretta House in St. Moritz, the five-star Beau Rivage in Lausanne, and a position with Hilton Worldwide as Chef Gardemanger of The Hotel Vancouver where he met his future wife, Nancy.
Kaspar became chef saucier at The Four Seasons Hotel Vancouver, where he quickly moved up the ranks to sous chef and then executive sous chef. Eventually, he was offered the position of executive chef of the Four Seasons' Inn on the Park in Houston.
In Houston, Kaspar supervised the menu planning and food preparation for the Four Seasons Hotel. That's when he and Nancy began fine-tuning a business model for their dream restaurant.
Kaspar and Nancy returned to the Pacific Northwest in 1989 to open a restaurant of their own, featuring Kaspar's unique culinary signature. In 2005 Kaspar's Restaurant became Kaspars Catering & Events, offering the same innovative and celebrated food and service that Seattle had come to love.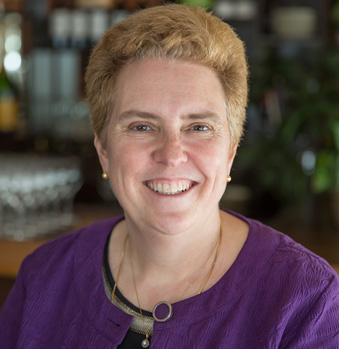 Nancy Donier
Owner and Everything Else!
nancy@kaspars.com
Nancy began working in The Hotel Vancouver's accounting office managing the planning and budgeting of banquets and events when she met Kaspar. She later joined the respected accounting firm KPMG to work with catering businesses and upscale restaurateurs.
After getting married, Nancy embraced adventure and moved to Texas after Kaspar was offered the position of executive chef of the Four Seasons Houston. While there, she earned her accreditation as a certified public accountant. Soon thereafter, she and Kaspar began fine-tuning a business model for their dream restaurant. They returned to the Pacific Northwest to open their restaurant, utilizing Nancy's organizational expertise.
When not producing memorable events, Nancy loves to spend time with her friends and daughters, Wendy and Liza. She enjoys traveling and staying up-to-date on catering trends for your next special event.
Anthony Paden
General Manager
anthony@kaspars.com
Anthony is melding the historic Kaspars' name with new and exciting trends in catering. He grew up in the hospitality business, from scraping plates at his uncle's restaurant to growing his knowledge by graduating from the Culinary Institute of America. After many years managing restaurants in Washington, D.C., Anthony and his wife Emily moved to Seattle. He joined the Kaspars' team in 2015 and hasn't looked back. The smaller, family-team atmosphere has driven Anthony to work harder and showcase his passion for extraordinary service and perfectly prepared local cuisine and beverages.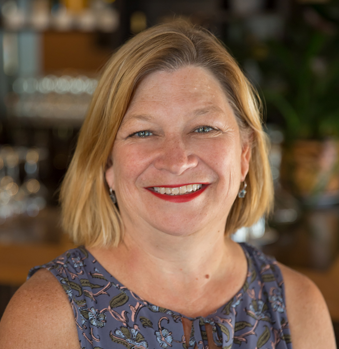 Lynne Jaicomo Deal
Event Manager
lynne@kaspars.com
Lynne has years of experience in catering and special events for a wide variety of clientele. She has built a reputation for outstanding customer service and meticulously executed events. As a founder and former owner of one of Chicago's leading high-end catering companies, one of her most notable clients includes a former president of the United States! Whether she is designing an intimate donor dinner for 20, a gala fundraising auction for 500, or breakfast for 6,000 corporate employees, Lynne is passionate about working closely with clients to turn their ideas into fabulously successful events. When she's not at work, Lynne loves growing tomatoes and dahlias, cooking for family and friends and trying new restaurants.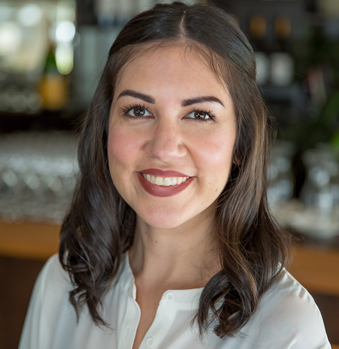 Bridget Smith
Event Coordinator
bridget@kaspars.com
Kaspars' team of event planners wouldn't be complete without Bridget. She has mastered the multi-tasking skills needed to help make every event a success. Her attention to detail and her passion for events ensure that every event she takes on runs smoothly from start to finish. Bridget brings with her an effortless ease of communication with clients from her previous experience in the beauty industry. She loves all things creative, which translates through her professional as well as personal life. When not in the office, Bridget can be found on adventures with her daughter and thrifting in the never-ending search of the perfect vintage dress.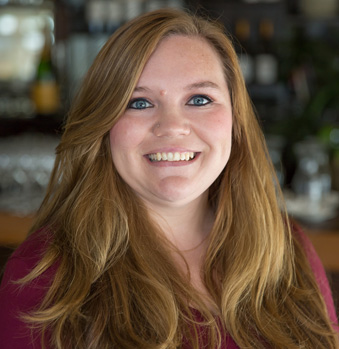 Rachael Browning
Sales & Marketing Manager
rachael@kaspars.com
Rachael joined Kaspars with nearly a decade of experience planning events for a wide array of clientele. From large-scale music festivals and galas to intimate weddings and luncheons, Rachael understands that every detail matters. The joy of turning a client's dreams into a reality keeps her passionate about every event. New to the Pacific Northwest, Rachael loves exploring everything Seattle has to offer with her husband—especially the wine culture and Asian fusion cuisine. Her creativity and dedication make Rachael a perfect addition to the Kaspars' team.
Sarah Wildsmith
Marketing Coordinator
sarah@kaspars.com
Sarah is simply thrilled that she didn't waste those years in art school. At Kaspars, she revels in fonts, formatting and verbiage. Sarah is the person who keeps the website running smoothly, the marketing looking pretty and the printers working hard. She especially loves preparing for galas and all the unique details that go into "grand" events. Outside of her work with Kaspars, Sarah writes children's books and admittedly watches more TV than she probably should.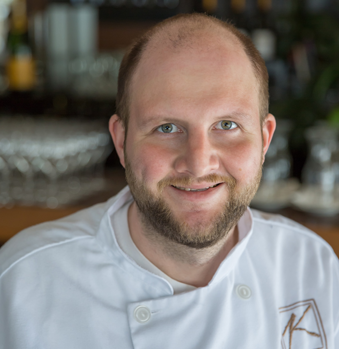 Derek Johnson
Sous Chef
derek@kaspars.com
Derek Johnson was born and raised around the corner from Kaspars, in Ballard. A graduate of Seattle Culinary Academy, he has been working with Kaspars since 2012. Starting out as a part-time Prep Cook, Derek worked his way up to Sous Chef quickly. There's no doubt his culinary talents will take him even further. He loves cooking for his girlfriend and friends. A true Seattleite, Derek also enjoys being outdoors in the Pacific Northwest- hiking, swimming and playing disc golf.
Pete Copeland
Operations Manager
pete@kaspars.com
Pete is a life-long industry enthusiast and restaurateur. He has benefited from 5-star training while employed with many industry elites, such as Marriott, Hilton, Hyatt, Disney and Rockefeller Resorts. He went on to launch four successful restaurants of his own, in Seattle and Florida, and has been responsible for organizing events of all types and sizes. Pete has played a part in every aspect of the business and understands what it takes to deliver high quality service paired with artful cuisine. Pete was fortunate to work with Kaspar & Nancy Donier for nearly a decade in the company's earlier years in Seattle. Having recently moved back to Seattle with his wife and two sons, Pete has enthusiastically reunited with Kaspars, where he is excited to share his vast and varied industry knowledge and dedication to excellence.
Let's Start Planning Your Event!
Give us a call at 206.298.0123 or click the button below to start planning your next event.