Because Catering Matters
We know there are a lot of choices when planning an event. Finding an experienced partner who sees your vision and understands what is important to you makes all the difference. Successful relationships are about sharing and discovering the things that matter most. Trusting partnerships have helped us transform moments into memories for nearly 30 years.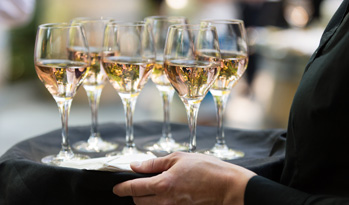 Hospitality Matters
We work with a wide array of clientele. Passion, experience and creativity drive us to provide exceptional service while making every event memorable. Our team is committed to creating a personalized experience with care and diligence. Whether it's a private dinner in your home, a gala for hundreds of guests, or the wedding of your dreams, we make you and your guests feel special. We are committed to making your experience successful and fun.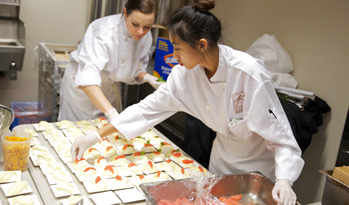 The Food Matters
Our culinary passion inspires creative and fresh cuisine for spectacular events of the highest quality. Chef Kaspar works directly with local farmers, fishermen, vintners and other local businesses to bring fresh local ingredients to every custom menu. From artisan breads and sauces to our famous desserts, everything is freshly made in our kitchen. For off-site events, we have a well-equipped mobile kitchen, which allows our staff to prepare your menu at your location.
Chef and owner, Kaspar Donier, is constantly challenging culinary conventions to find the perfect cuisine to fit each client's needs. By embracing a bounty of fresh Pacific Northwest ingredients, our culinary team implements your creative vision into every bite. It's easy to understand why national organizations such as The James Beard Foundation, Bon Appétit, and the New York Times have recognized Chef Kaspar as an extraordinary master of his craft.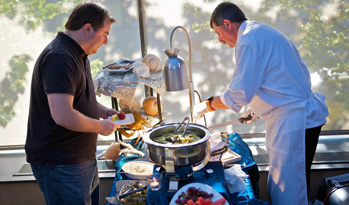 Experience Matters
For nearly 30 years, the region has looked to Kaspars to create truly special events. We have grown to be synonymous with exceptional service and high-quality, local food in the most interesting and unique locations in the Seattle area.
Kaspars is regularly called upon by many of Puget Sound's most distinctive companies, including Boeing, the University of Washington, the Bill and Melinda Gates Foundation, Microsoft and more. We invite you to put our experience to the test. We know you'll be thrilled with the results.
The Environment Matters
We are a committed advocate of green practices and environmental sustainability. As a proud member of Cedar Grove's Green Scene, we are dedicated to using local and sustainable products and actively compost all food waste. We use reusable linens and dishes while also offering corn-based compostable and recyclable items. When purchasing supplies, eco-friendly products are our priority, and our used cooking oil is recycled for use as an alternate fuel source.
As a sustainable business, our catering team encourages all of our clients to make every event eco-friendly.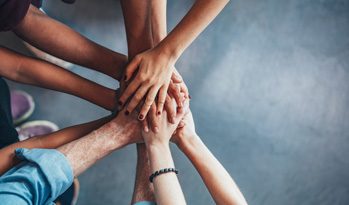 Community Matters
Non-profit organizations play a vital role in our society by helping those in need through research, direct monetary contributions, housing, food and more. We are deeply committed to these organizations. Giving back to the community has always been a priority and passion.
We work with a variety of non-profits to help them expand their cause and amplify their voice. This includes weekly deliveries to Seattle's Tent City Encampments as well as numerous donations of food, auction certificates, in-kind donations and time and service at local fundraising events. We are an active supporter of many valuable causes, including:
Let's Plan Your Event!
Give us a call at 206.298.0123 or click the button below to start planning your next event.